Screen Printing
Screen printing is the most commonly used mode for garment embellishment. It offers solid prints on any color of garment and is typically the process of choice for most projects. Atomic operates two automatic presses and two manual presses with the capability of producing 8-color prints. Atomic also offers ink color matching for any logo or team requirements.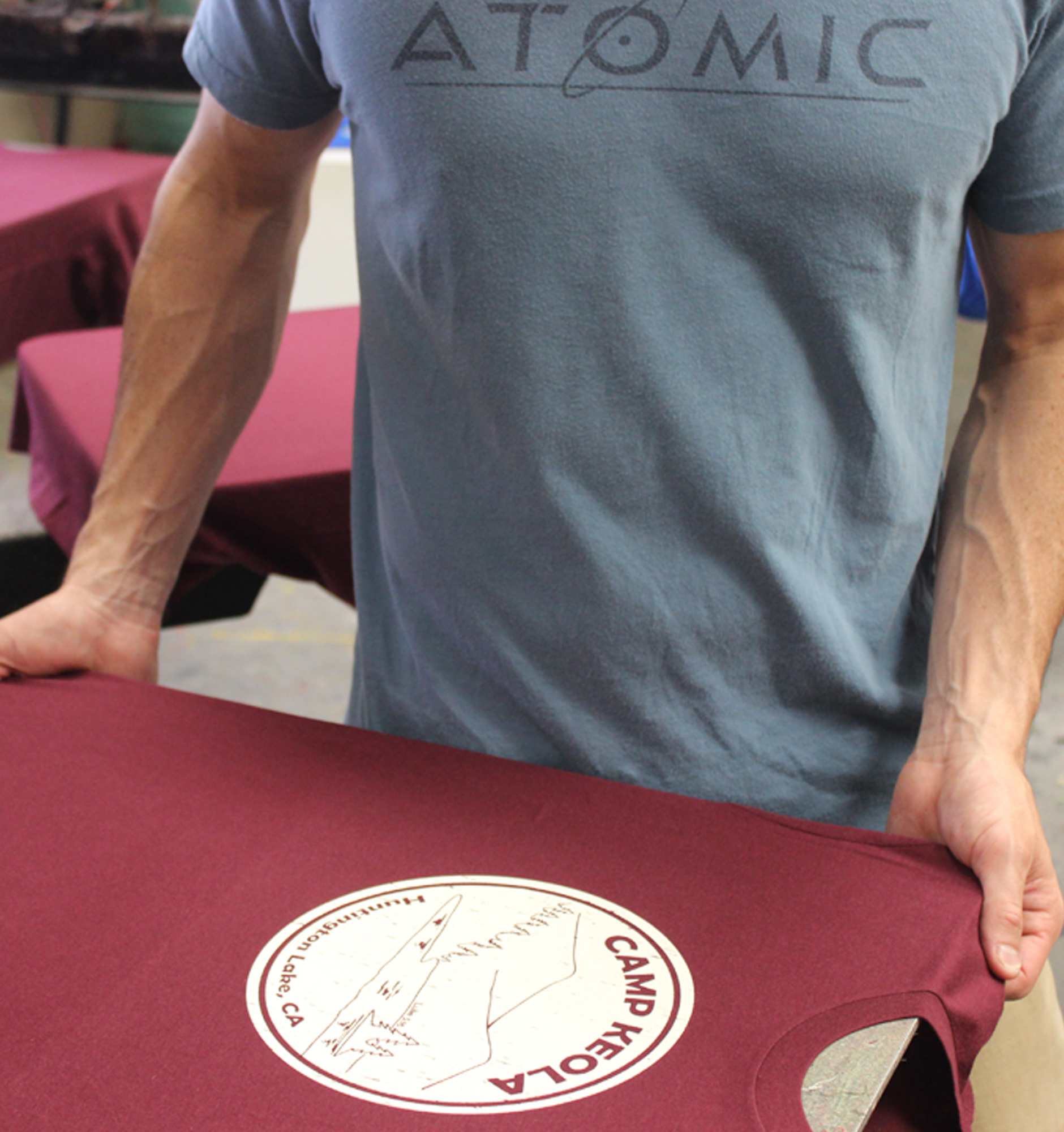 Embroidery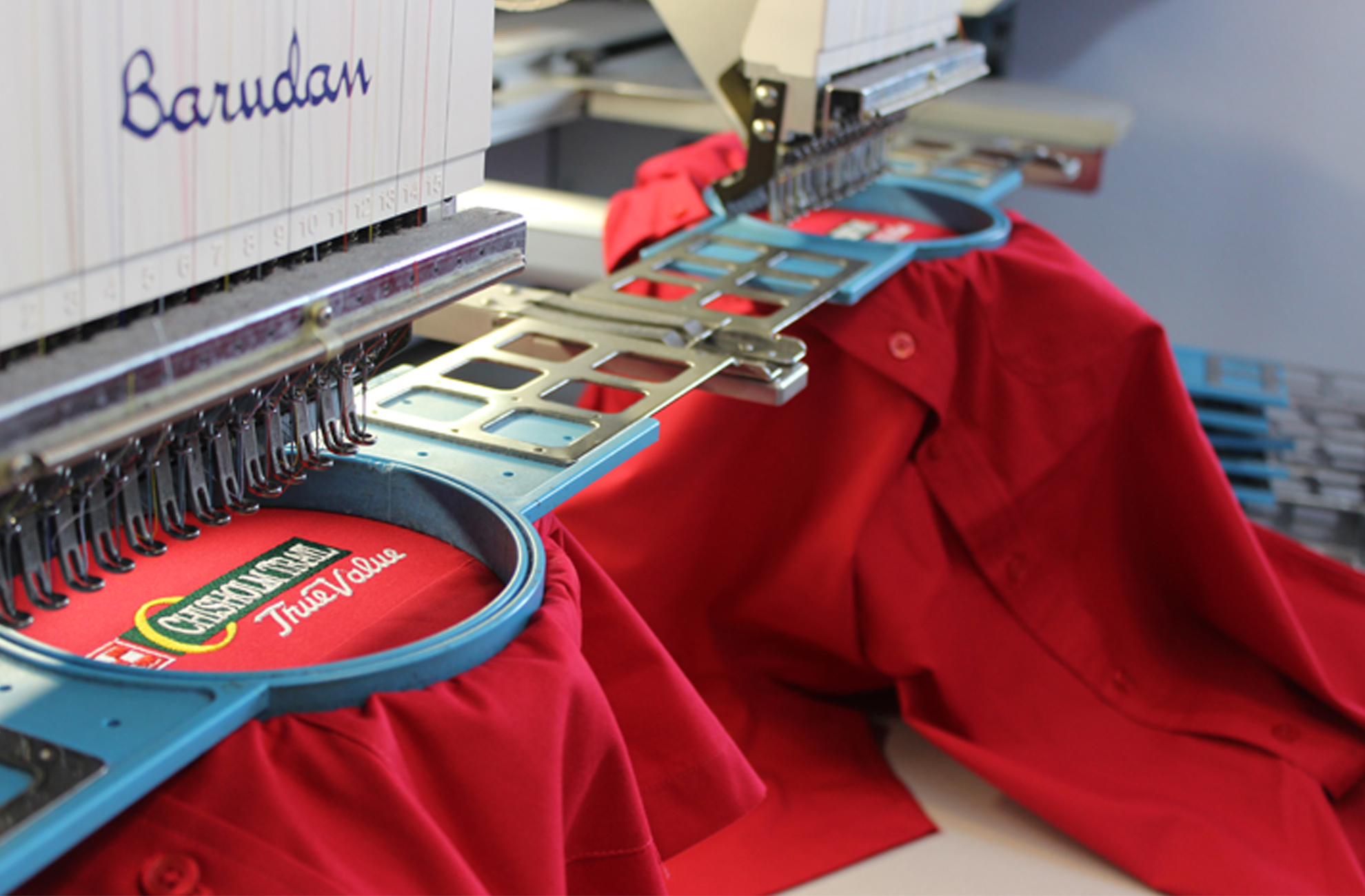 Machine embroidery is the perfect solution for many corporate wear projects and teamwear. It is also a good application process for headwear, bags, towels, and blankets. Our embroidery machines are capable of sewing designs composed of anywhere from one to 15 colors. Digitizing services are performed in house.
Direct-To-Garment
For soft-feel, high detail projects, our direct-to-garment (DTG) printer is an excellent choice. Our DTG printer uses a full-color (CMYK) process for printing on light garments and offers the option of white underbasing for dark garments. DTG is perfect for printing photographs, gradients, and multiple color designs. It's the ideal solution for small orders but can also be the process of choice for large projects as well.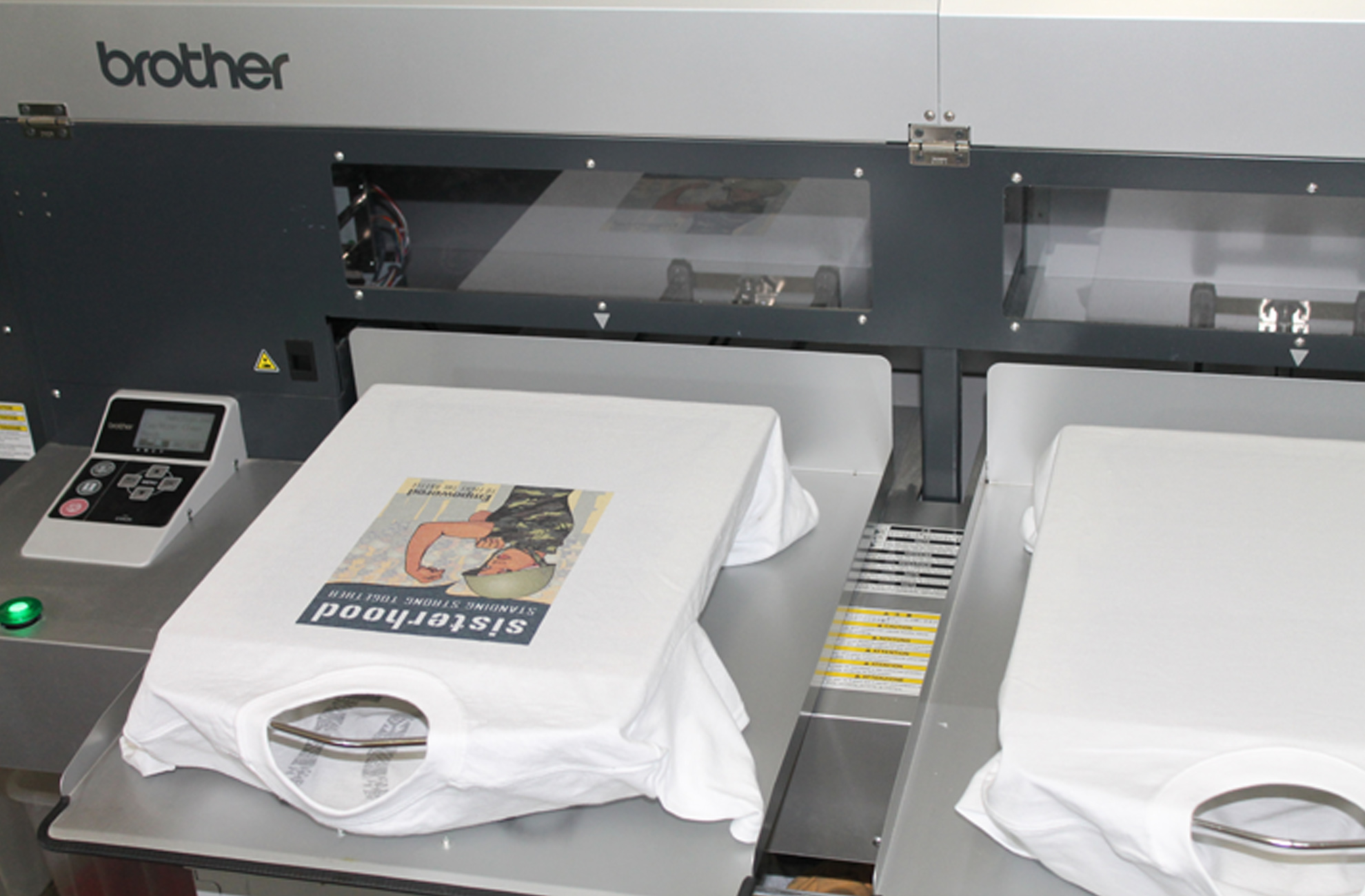 Heat Application
For numbering, individual names, and small runs of specialty garments, heat application may be the process of choice. Atomic operates a plotter capable of producing custom names, numbers, and graphics.
Fulfillment
Whether you are an organization large or small, Atomic can assist you in distributing your product line. Atomic maintains warehouse space to house and ship your orders. Our online stores are a great platform to set up your distribution network.